Pink Floyd The Wall ahora en iTunes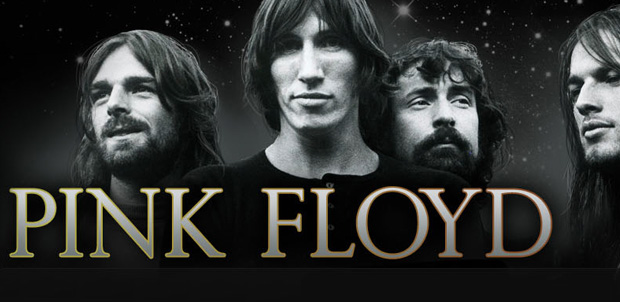 Por vez primera, una obra maestra de Pink Floyd se encuentra en la tienda de música de Apple. El disco completo The Wall y un documental de 50 minutos se pueden adquirir en iTunes a un precio de 400 pesos.

Además de las canciones se añade el documental "Behind the Wall" así como versiones inéditas sustraídas de los demos originales que la banda grabó en 1979, siendo piezas de colección para los fanáticos de Pink Floyd.
The Wall (Deluxe Experience Edition) [Remastered], se compone de 26 tracks ya conocidos, 35 demos y el documental Behind the Wall.
1    In the Flesh?
2    The Thin Ice
3    Another Brick In the Wall, Pt. 1
4    The Happiest Days of Our Lives
5    Another Brick In the Wall, Pt. 2
6    Mother
7    Goodbye Blue Sky
8    Empty Spaces
9    Young Lust
10    One of My Turns
11    Don't Leave Me Now
12    Another Brick In the Wall, Pt. 3
13    Goodbye Cruel World
1    Hey You
2    Is There Anybody Out There?
3    Nobody Home
4    Vera
5    Bring the Boys Back Home
6    Comfortably Numb
7    The Show Must Go On
8    In the Flesh
9    Run Like Hell
10    Waiting for the Worms
11    Stop
12    The Trial
13    Outside the Wall
1    Prelude (The Wall Work In Progress Pt. 1, 1979) [Programme 1] [Roger Original Demo]
2    Another Brick In the Wall, Pt. 1 (The Wall Work In Progress Pt. 1, 1979) [Programme 1] [Band Demo]
3    The Thin Ice (The Wall Work In Progress Pt. 1, 1979) [Programme 1] [Band Demo]
4    Goodbye Blue Sky (The Wall Work In Progress Pt. 1, 1979) [Programme 1] [Band Demo]
5    Teacher, Teacher (The Wall Work In Progress Pt. 1, 1979) [Programme 1] [Band Demo]
6    Another Brick In the Wall, Pt. 2 (The Wall Work In Progress Pt. 1, 1979) [Programme 1] [Band Demo]
7    Empty Spaces (The Wall Work In Progress Pt. 1, 1979) [Programme 1] [Band Demo]
8    Young Lust (The Wall Work In Progress Pt. 1, 1979) [Programme 1] [Band Demo]
9    Mother (The Wall Work In Progress Pt. 1, 1979) [Programme 1] [Band Demo]
10    Don't Leave Me Now (The Wall Work In Progress Pt. 1, 1979) [Programme 1] [Band Demo]
11    Sexual Revolution (The Wall Work In Progress Pt. 1, 1979) [Programme 1] [Band Demo]
12    Another Brick In the Wall, Pt. 3 (The Wall Work In Progress Pt. 1, 1979) [Programme 1] [Band Demo]
13    Goodbye Cruel World (The Wall Work In Progress Pt. 1, 1979) [Programme 1] [Band Demo]
14    In the Flesh? (The Wall Work In Progress Pt. 1, 1979) [Programme 2] [Band Demo]
15    The Thin Ice (The Wall Work In Progress Pt. 1, 1979) [Programme 2] [Band Demo]
16    Another Brick In the Wall, Pt. 1 (The Wall Work In Progress Pt. 1, 1979) [Programme 2] [Band Demo]
17    The Happiest Days of Our Lives (The Wall Work In Progress Pt. 1, 1979) [Programme 2] [Band Demo]
18    Another Brick In the Wall, Pt. 2 (The Wall Work In Progress Pt. 1, 1979) [Programme 2] [Band Demo]
19    Mother (The Wall Work In Progress Pt. 1, 1979) [Programme 2] [Band Demo]
20    One of My Turns (The Wall Work In Progress Pt. 2, 1979) [Programme 3] [Band Demo]
21    Don't Leave Me Now (The Wall Work In Progress Pt. 2, 1979) [Programme 3] [Band Demo]
22    Empty Spaces (The Wall Work In Progress Pt. 2, 1979) [Programme 3] [Band Demo]
23    Backs to the Wall (The Wall Work In Progress Pt. 2, 1979) [Programme 3] [Band Demo]
24    Another Brick In the Wall, Pt. 3 (The Wall Work In Progress Pt. 2, 1979) [Programme 3] [Band Demo]
25    Goodbye Cruel World (The Wall Work In Progress Pt. 2, 1979) [Programme 3] [Band Demo]
26    The Doctor (Comfortably Numb) [The Wall Work In Progress Pt. 2, 1979] [Programme 3] [Band Demo]
27    Run Like Hell (The Wall Work In Progress Pt. 2, 1979) [Programme 3] [Band Demo]
1    The Happiest Days of Our Lives (Is There Anybody Out There? The Wall Live 1980-81 Pt. 1)
2    Another Brick In the Wall, Pt. 2 (Is There Anybody Out There? The Wall Live 1980-81 Pt. 1)
3    Mother (Is There Anybody Out There? The Wall Live 1980-81 Pt. 1)
4    Young Lust (Is There Anybody Out There? The Wall Live 1980-81 Pt. 1)
5    Hey You (Is There Anybody Out There? The Wall Live 1980-81 Pt. 2)
6    Comfortably Numb (Is There Anybody Out There? The Wall Live 1980-81 Pt. 2)
7    In the Flesh (Is There Anybody Out There? The Wall Live 1980-81 Pt. 2)
8    Run Like Hell (Is There Anybody Out There? The Wall Live 1980-81 Pt. 2)